Hey! :)

Miley and Howie have new pictures, new tricks, and a new feature to their webpage to show off!

We'll start with the new feature. Now when you go to Miley and Howie's photo pages, if you put your mouse over an image, a larger version should appear, giving you a better look! Try it out by clicking on the links below, then putting your mouse over a picture of Miley or Howie!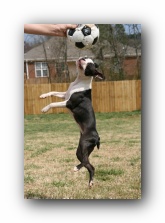 4 New Pictures of Miley!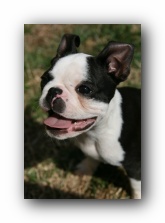 1 New Picture of Howie!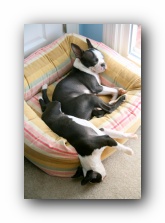 3 New Pictures of Miley and Howie!


Miley and Howie also have two new videos to share with you! :)
Click the image below to view a video of Miley and Howie playing the recall game (coming when called) and doing their tricks (lay down, roll over and play dead) in synchronization!! :)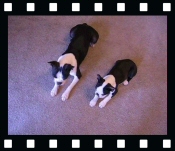 2 New Videos of Miley and Howie!


Thanks for looking!! :) Let me know how you like the new feature… Just click "Comments" below and leave a comment! :)