This is the story of the muddy swamp monsters.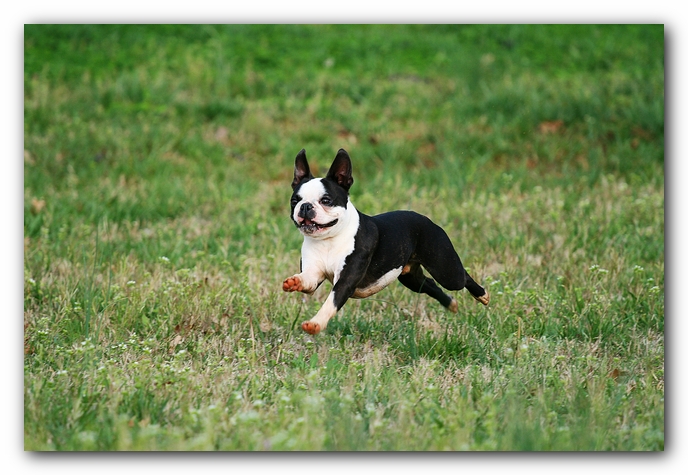 It was just another average spring afternoon for Miley and Howie, the boston terrier puppies.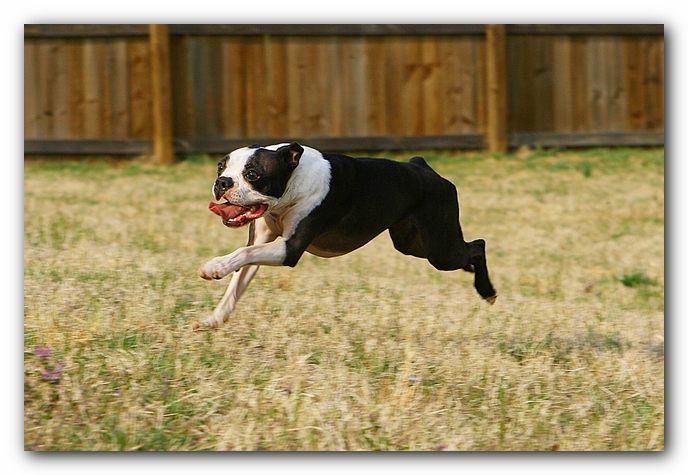 They were running around outside, chasing their ball…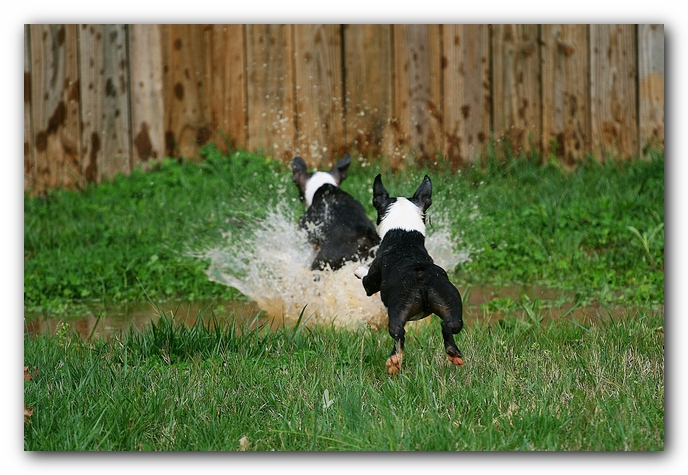 Until I accidentally threw their ball in the *wrong* part of the yard.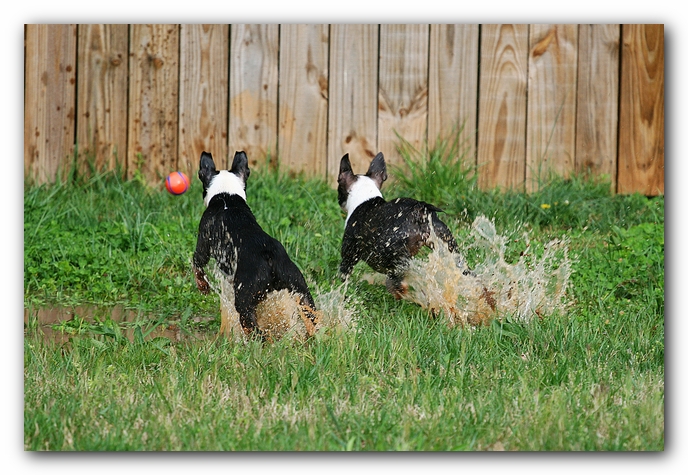 The Swamp.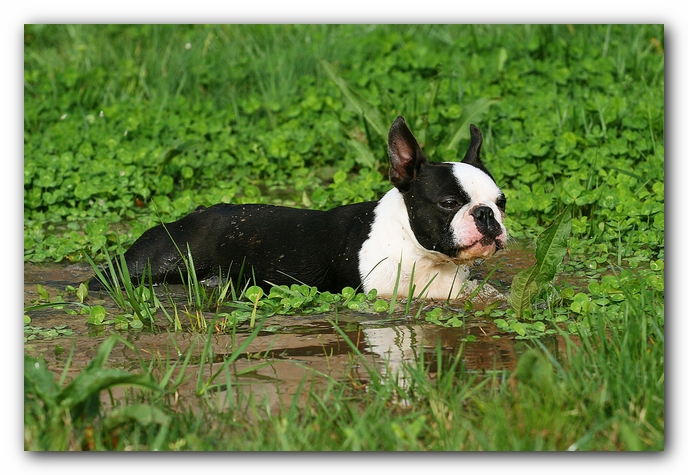 Swamp Monster!!!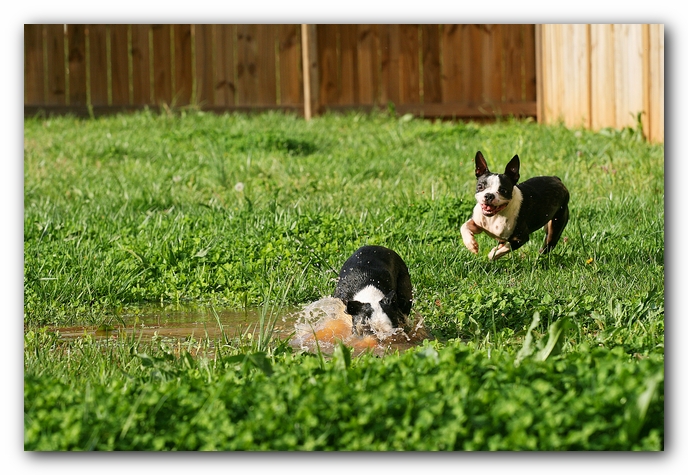 Balls get lost in the swamp, but that's no problem for Howie.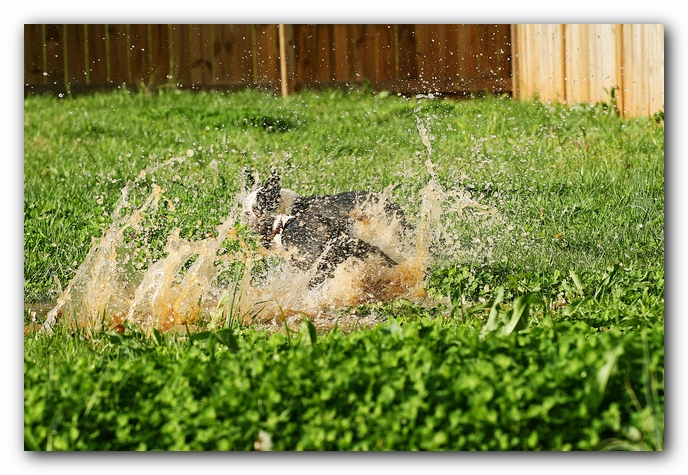 I think there may be some Monsters in that swamp.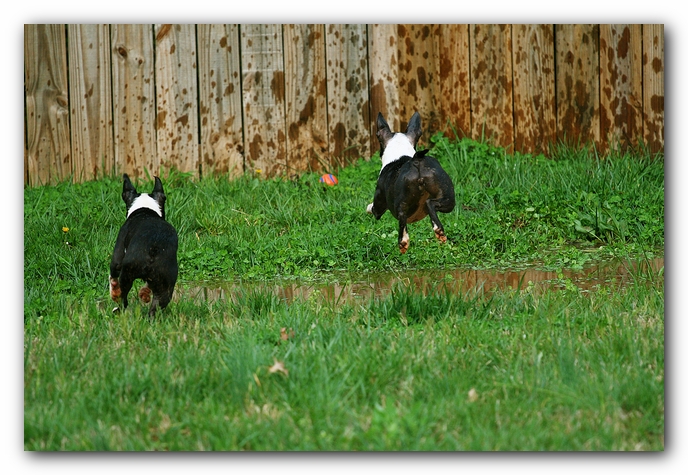 Miley is dainty, so she hovers over the swamp.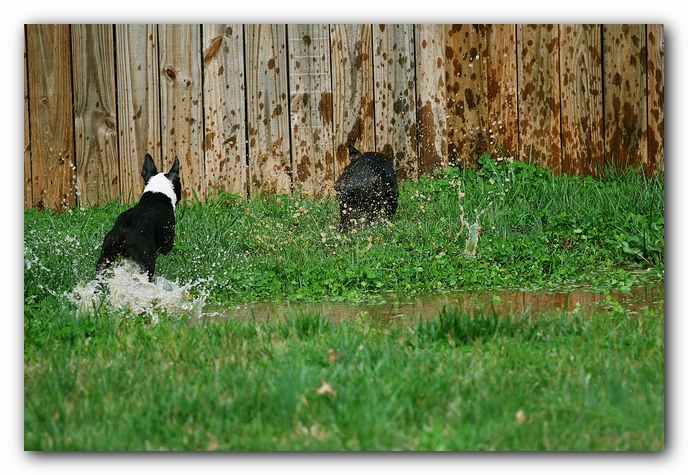 She did pretty good too…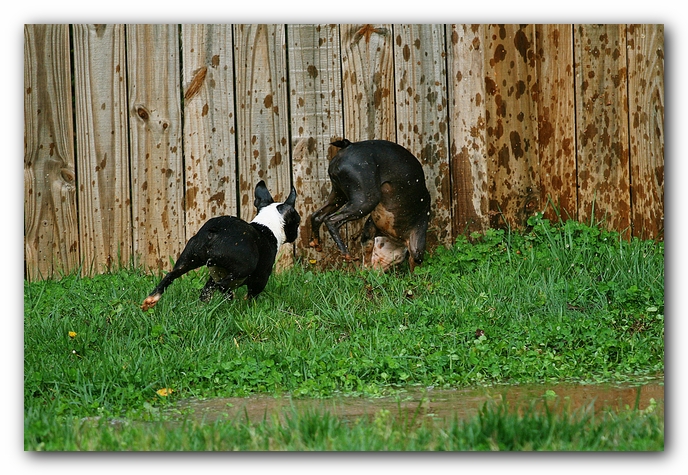 But she misjudged how close that fence was. Doh!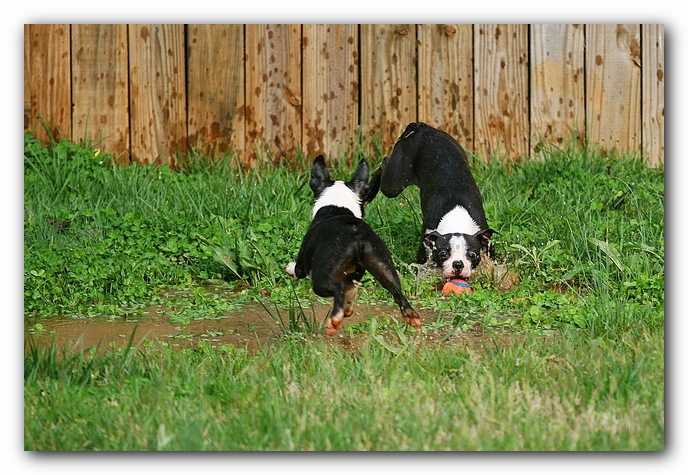 Ahhhhhhhh!!!!!!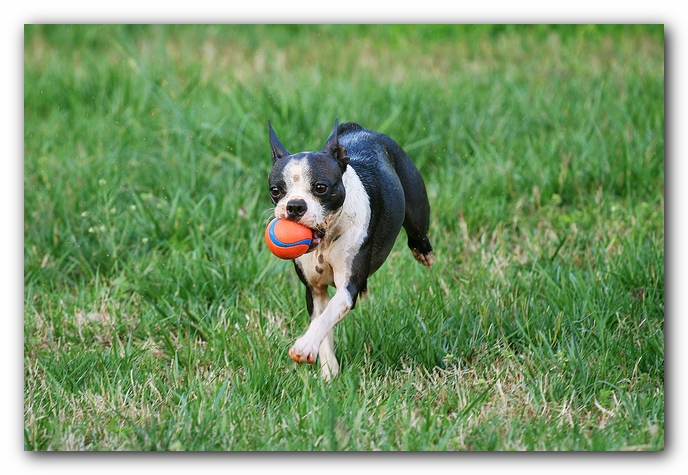 Miley came away with the ball, but not unscathed.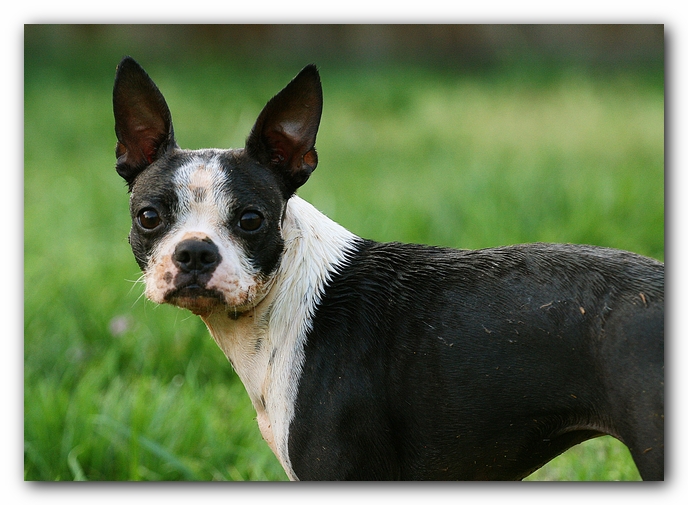 We have some dirty, rotten, stinky puppies….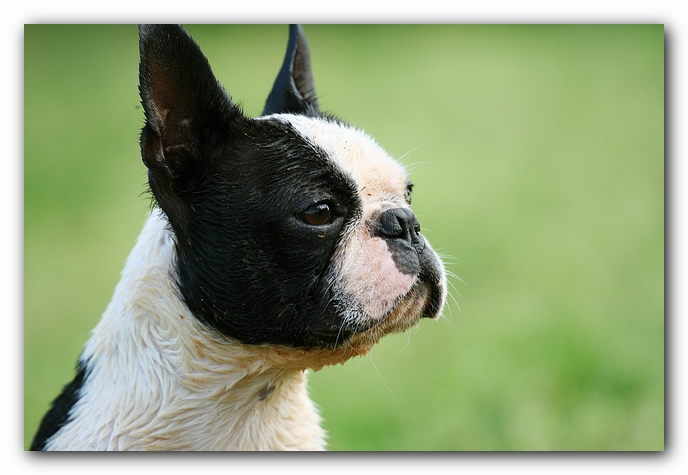 That can only mean one thing…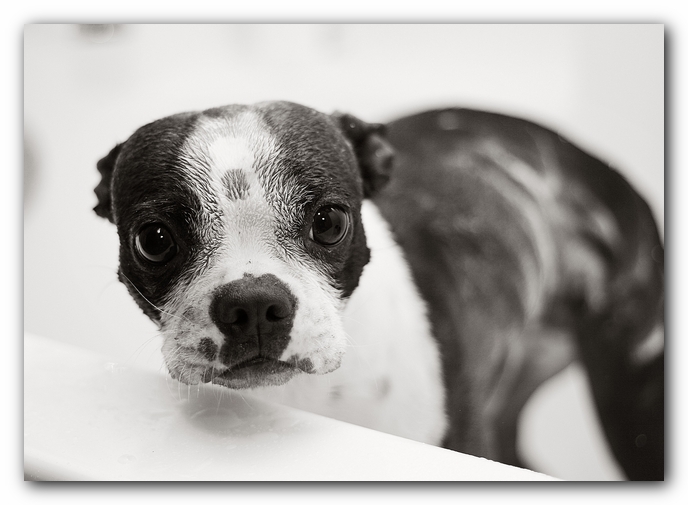 Nooo!!!!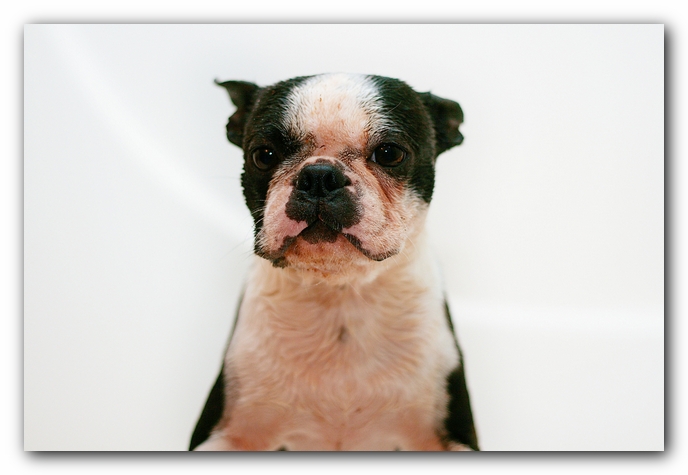 Howie so grumpy!!!!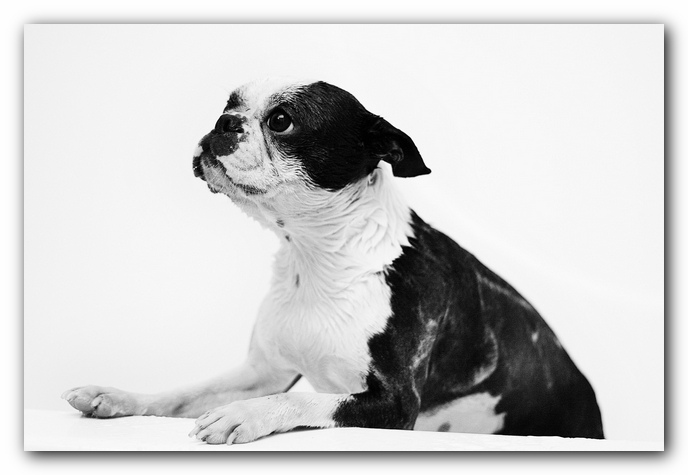 Pweeeeeeeeease, pweeeeeeeeease don't give me a baf!!!!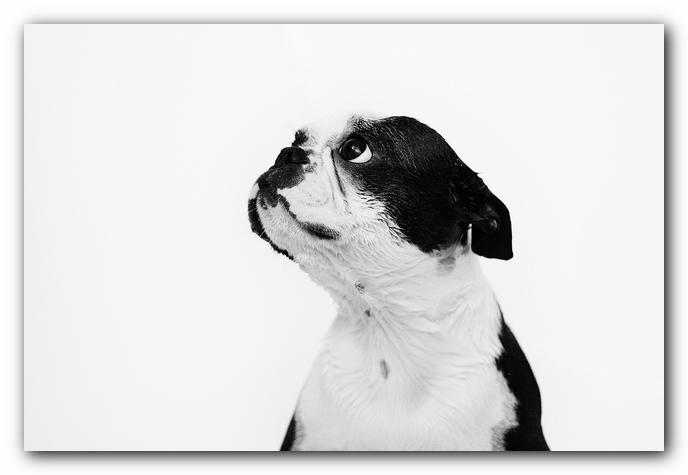 I be good forever I promise!!!!!!!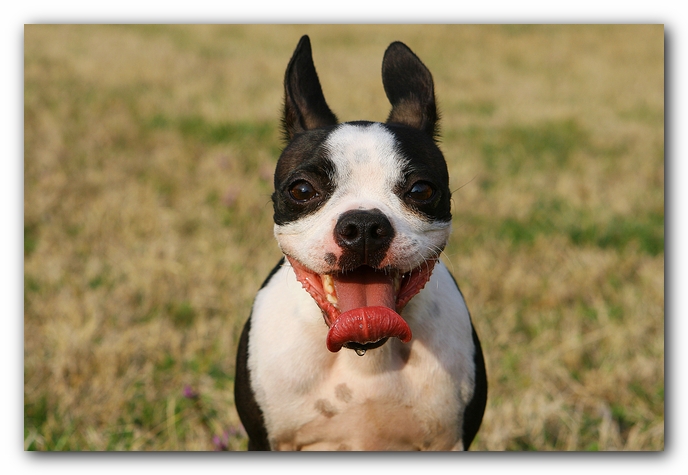 Miley and Howie really enjoy it when spring comes around and they can start playing outside again.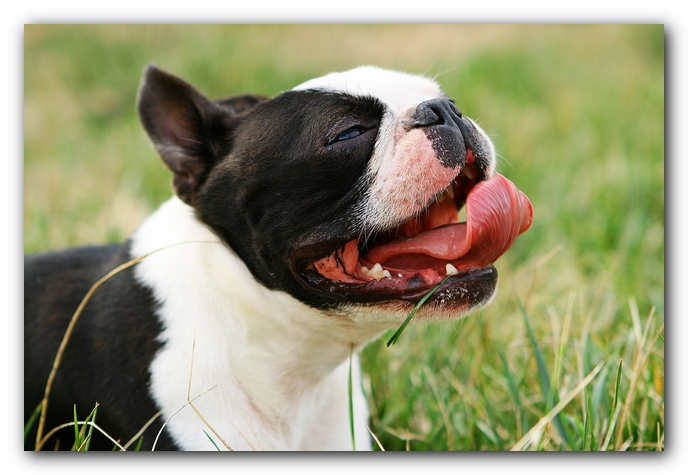 I particularly enjoy watching their lazy fannies get tired after just one run across the yard. ;) I don't know if it's cause it's warmer or if it's cause they're so out of shape from hibernating all winter. But we sure do have some worn out puppies around here! ;)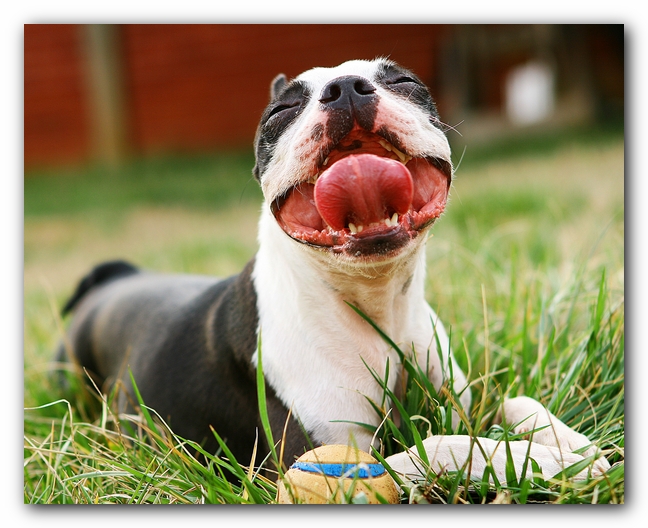 there's more! see more pics of Miley and Howie in the mud!