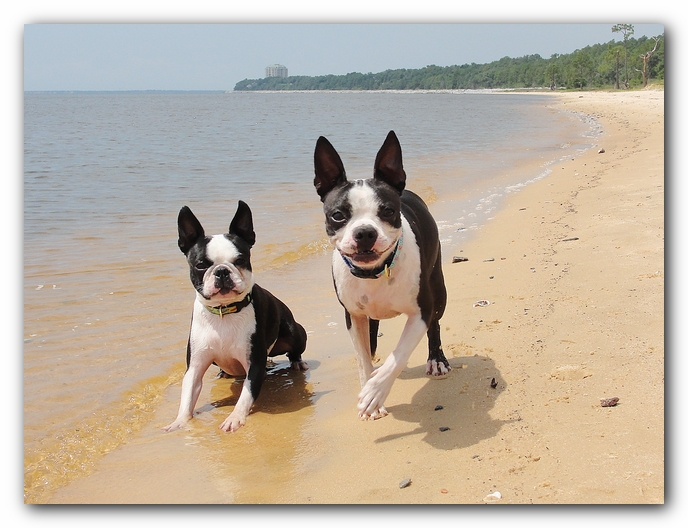 In the summer, Miley and Howie's favorite place to go is the beach! :)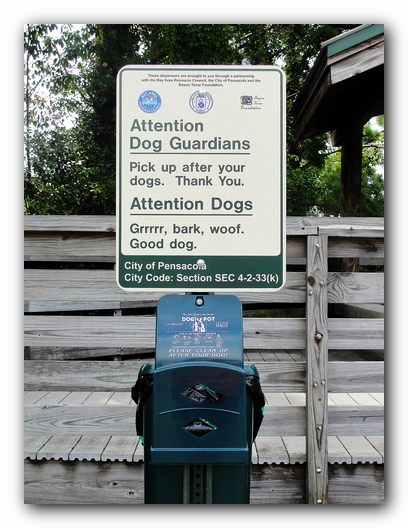 This "Attention Dogs" sign cracks me up every time! :)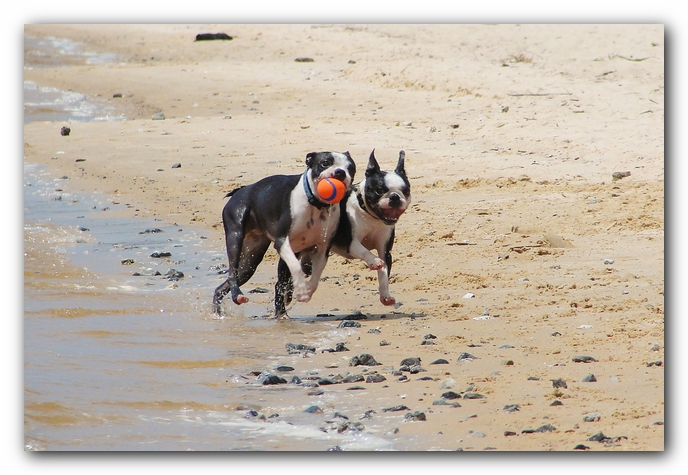 Miley and Howie love fetching this bright orange rubber bouncy ball anywhere they go…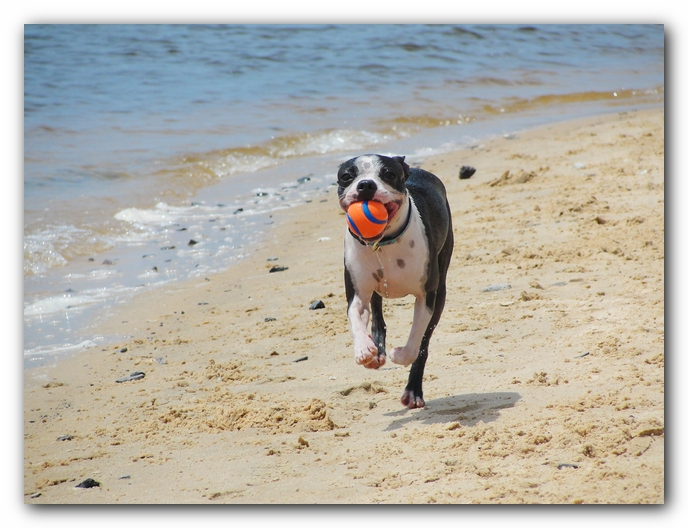 But Miley thinks it's so much more fun with the salty air in her hair and the sand between her toes! ;)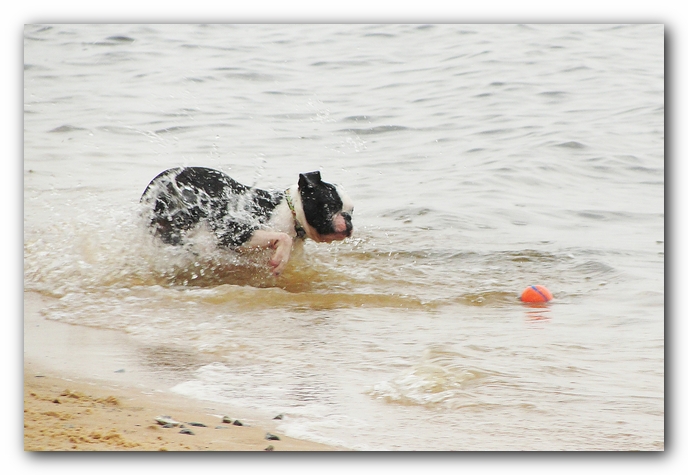 If the ball goes into the ocean, Howie makes a big splash diving in to retrieve it :)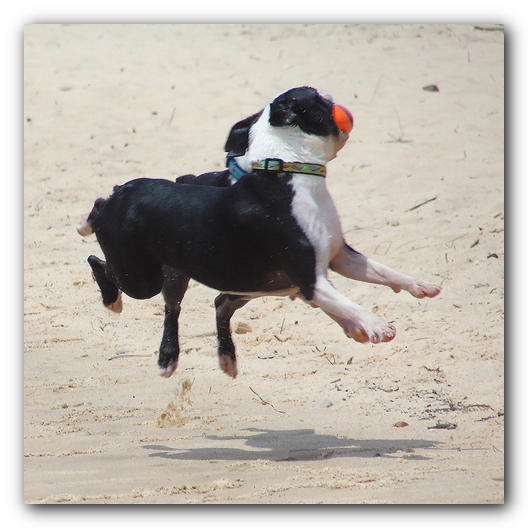 While fighting over possession of the ball, Howie body slams into Miley-Â  2 dogs, 8 legs, and none of them touching the ground!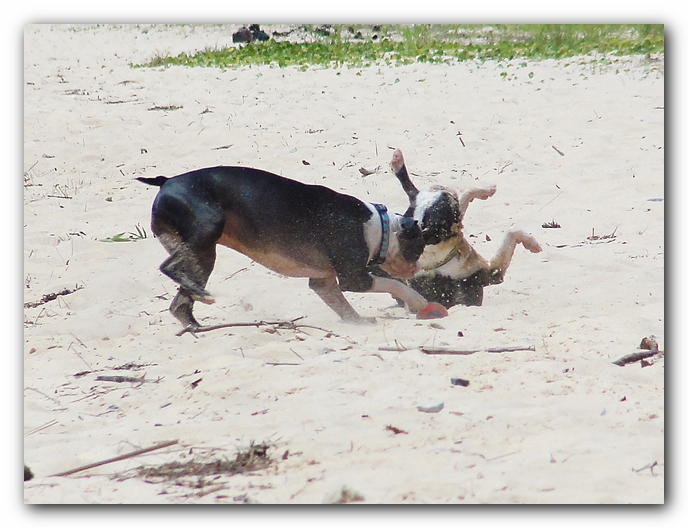 This time Howie dove for the ball, but ended up taking a tumble and rolled a few feet in the sand.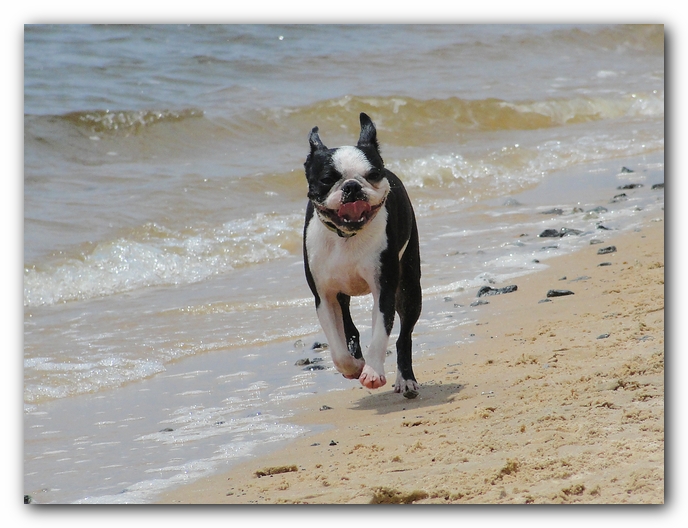 Howie always has a blast running up and down the beach.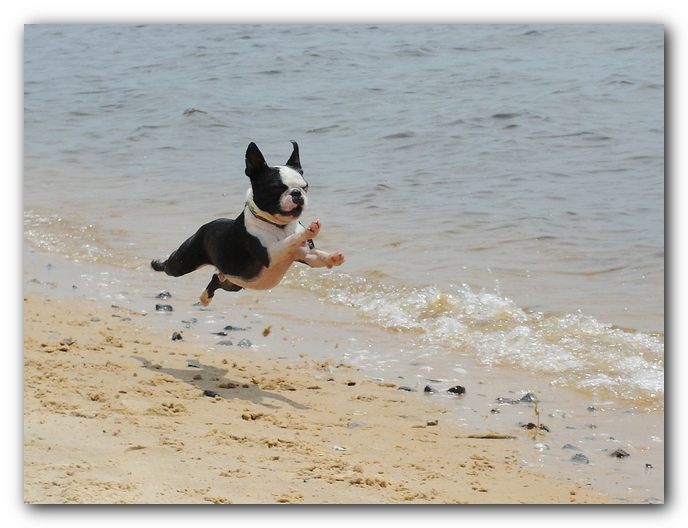 Wheee!!!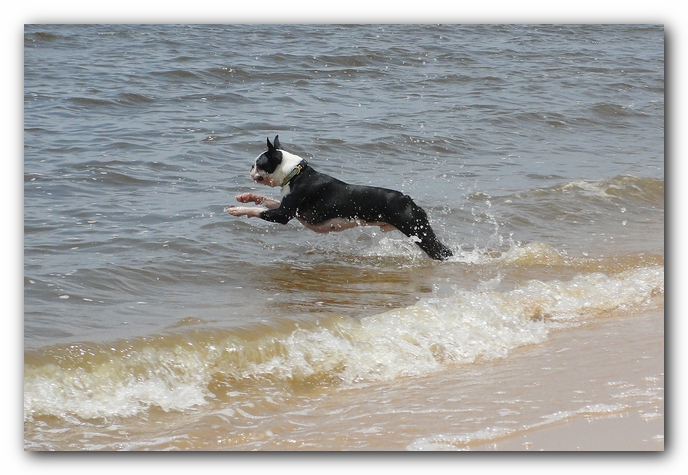 When it comes to the ocean, Howie is the brave one- He'll just jump right in!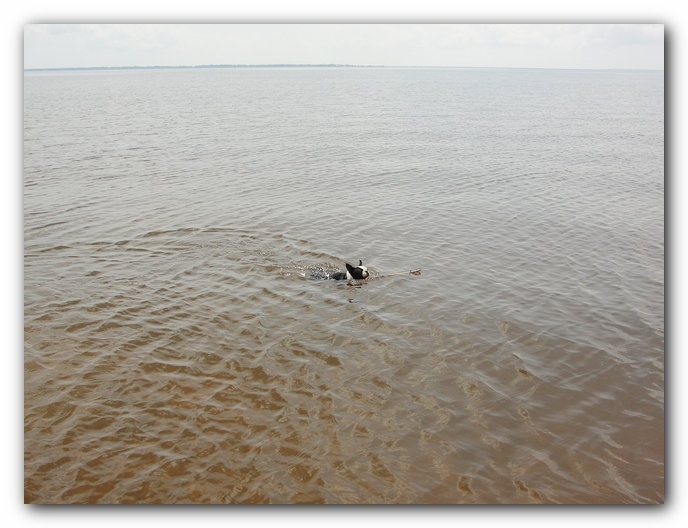 He loves swimming out into the surf and fetching sticks.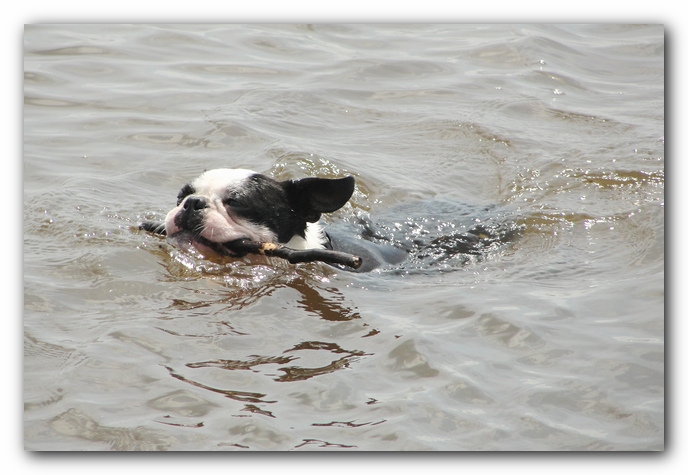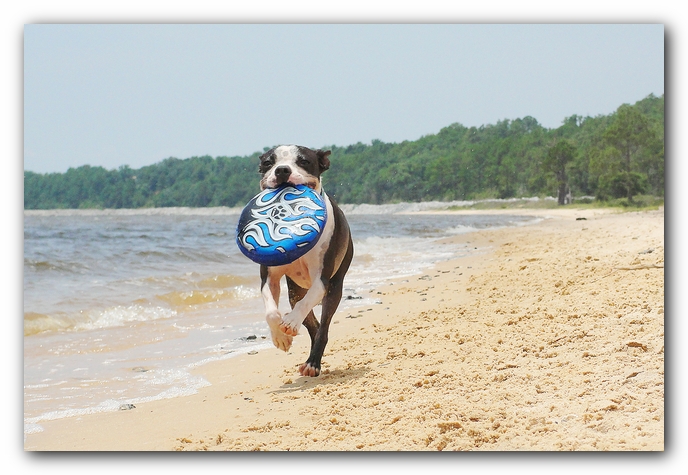 Miley prefers to stay on the beach and catch her frisbee.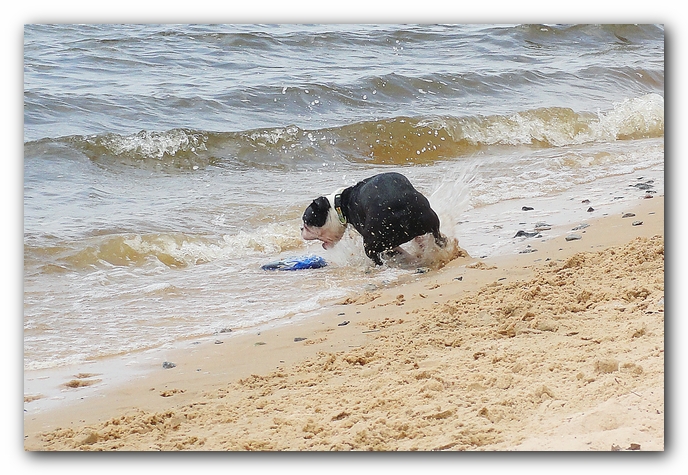 Of course Howie joins in on the beach frisbee fun too. ;)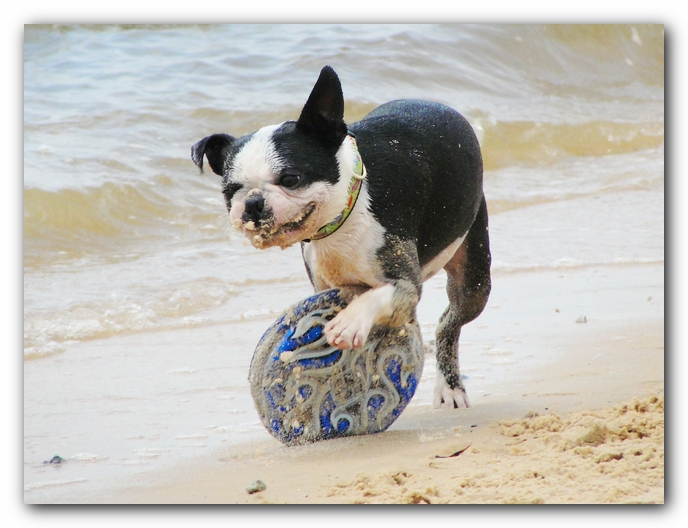 A little too much sand there, Howie?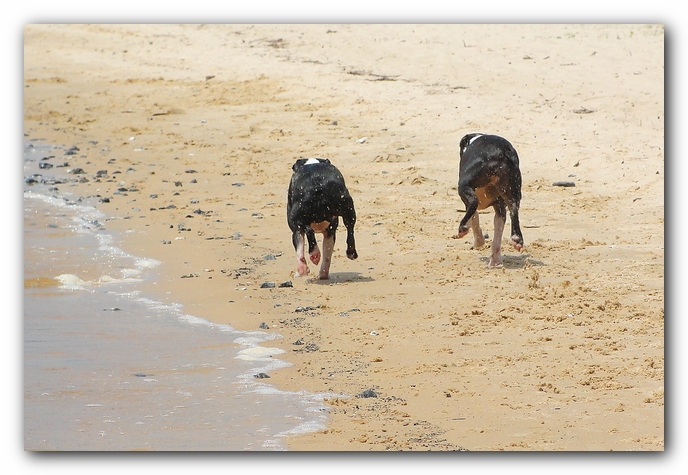 Miley and Howie race at top speed across the sand- to see who can get to the frisbee first!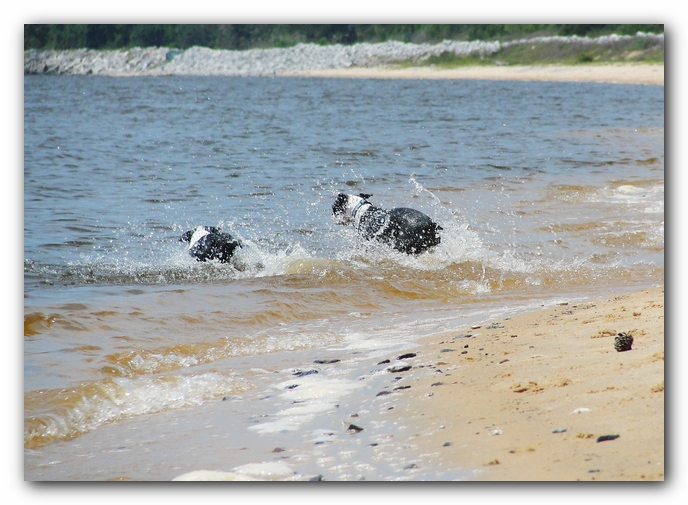 Uh oh! It went into the ocean!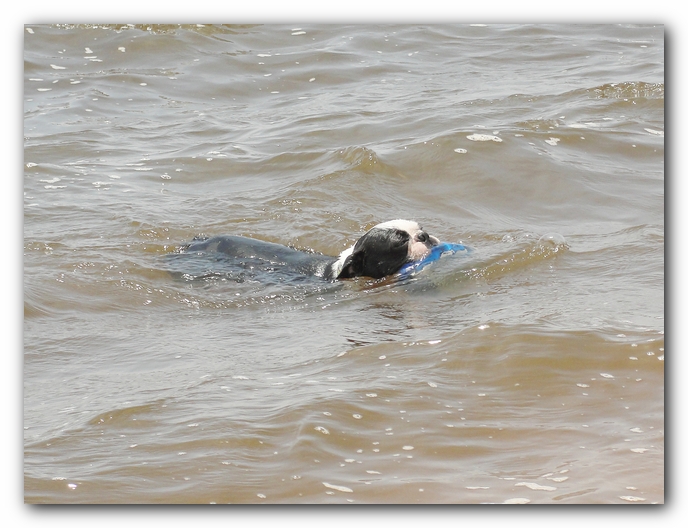 But that's no problem for Howie. :)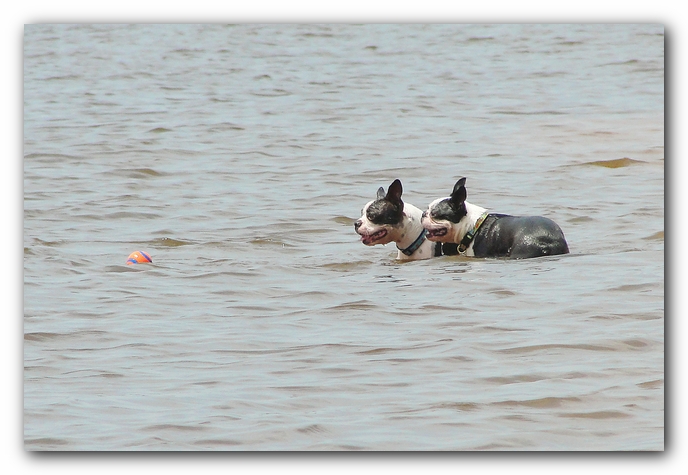 Now if the ball goes into the ocean, Miley has to go get it. She doesn't like it, but Howie's mouf isn't big enough to hold onto the ball! :)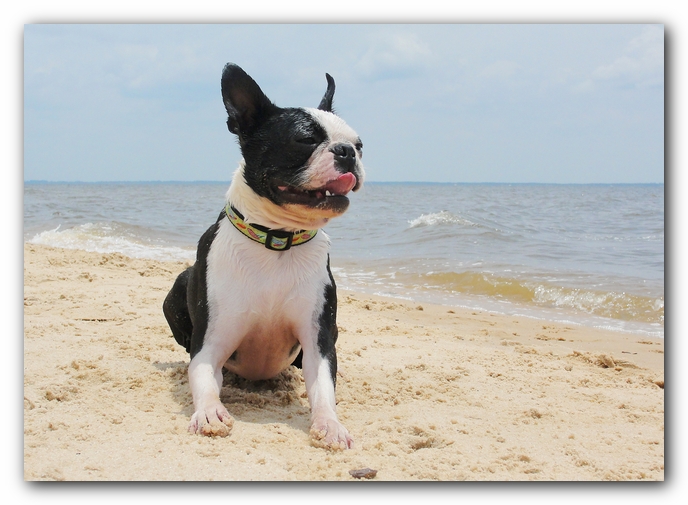 Howie's soakin' up the rays- check out his new beachy surfboard collar! :)
more pics! See the rest of the pics from Miley and Howie's beach vacation!
Thanks for looking! :)