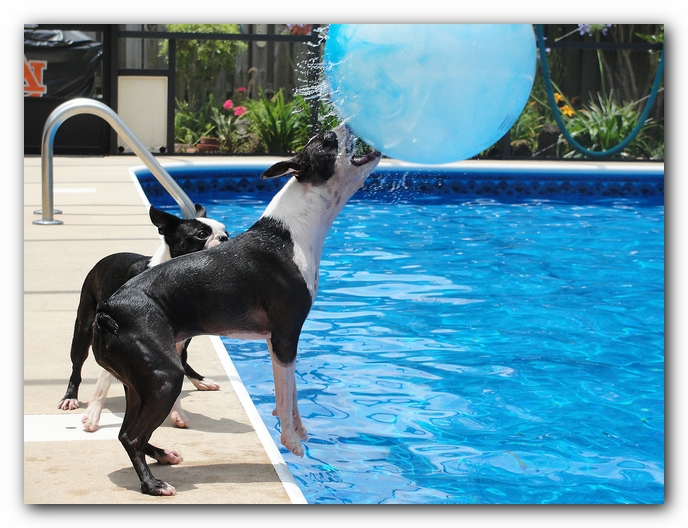 One of Miley and Howie's favorite summer hangouts is the POOL! :) They *love* to hang out by the pool and play VOLLEYBALL!! :)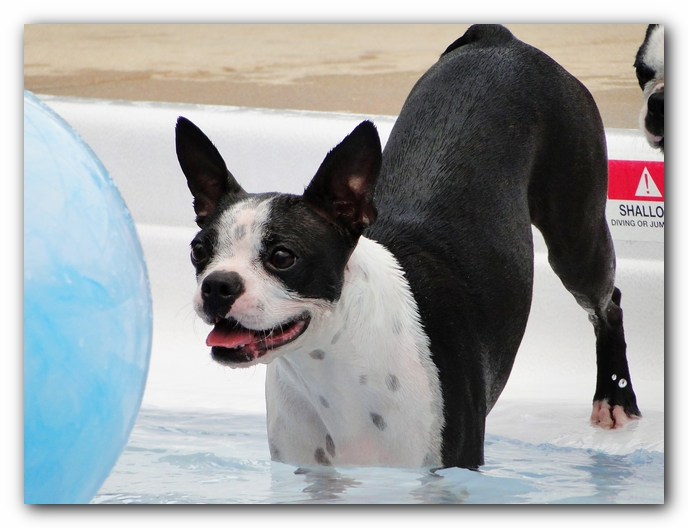 They love to bounce it back and forth- like seals!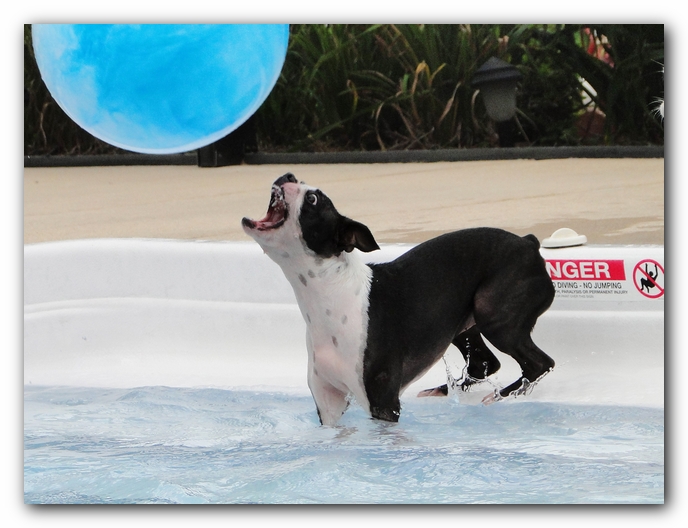 My, what BIG TEETH you have, Miley!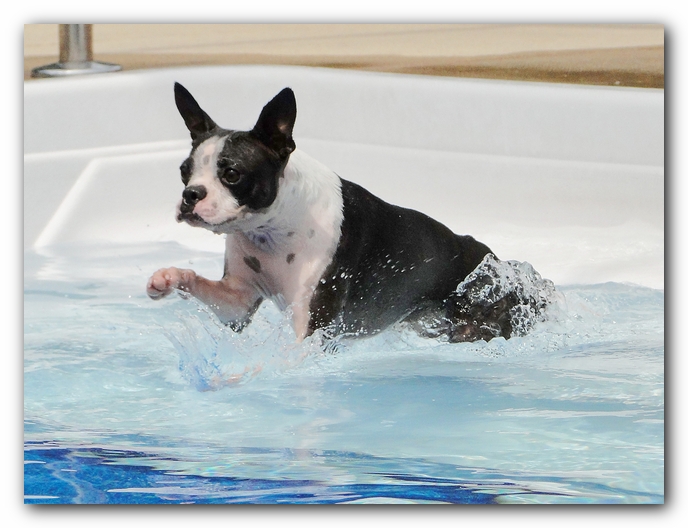 Miley doesn't like swimming in the ocean, but she loves swimming in the pool! :)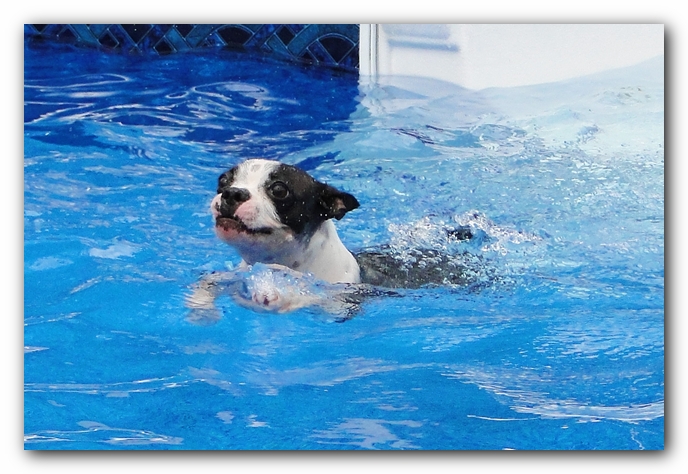 She just jumps right it- It's hard to keep her out of it.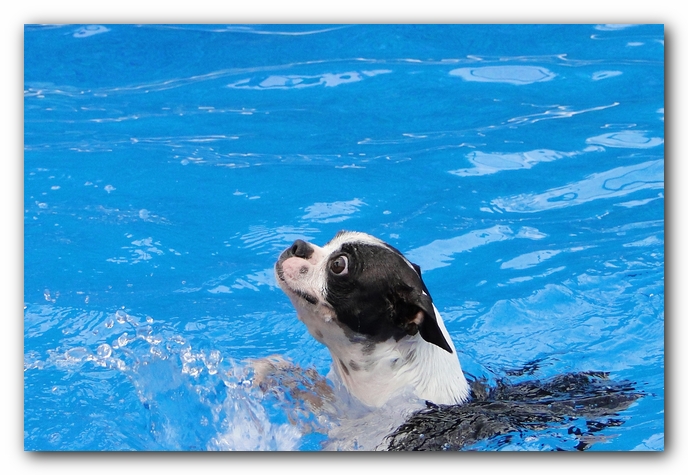 She LOVES it when you bring the ball out- just look at those eyes! :)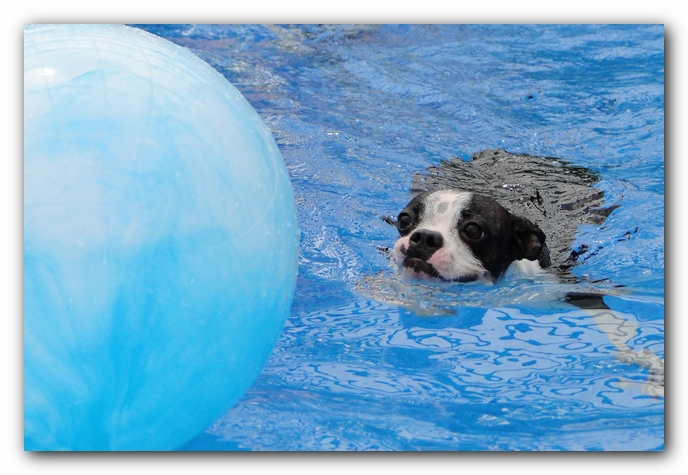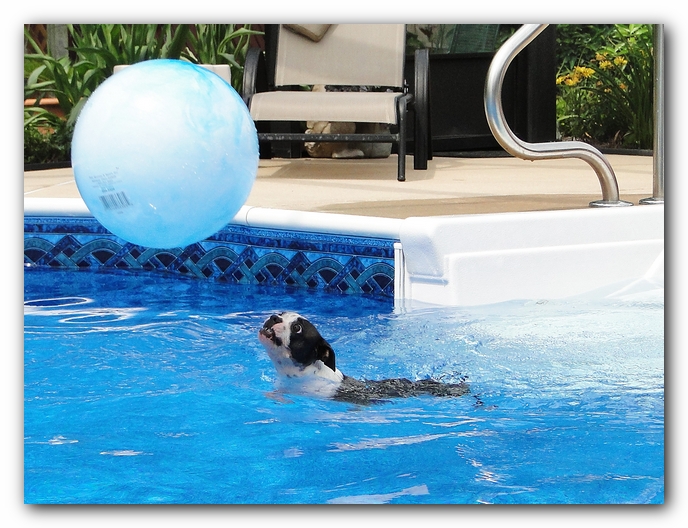 She's great at volleyball *in* the pool too.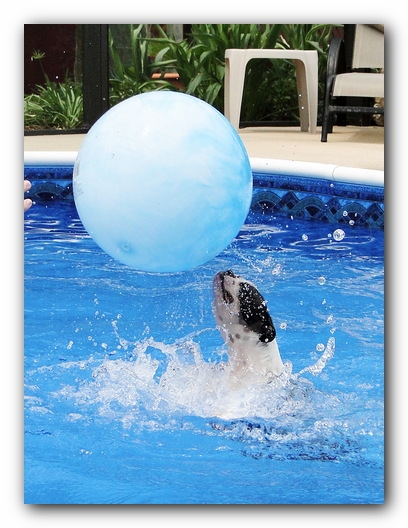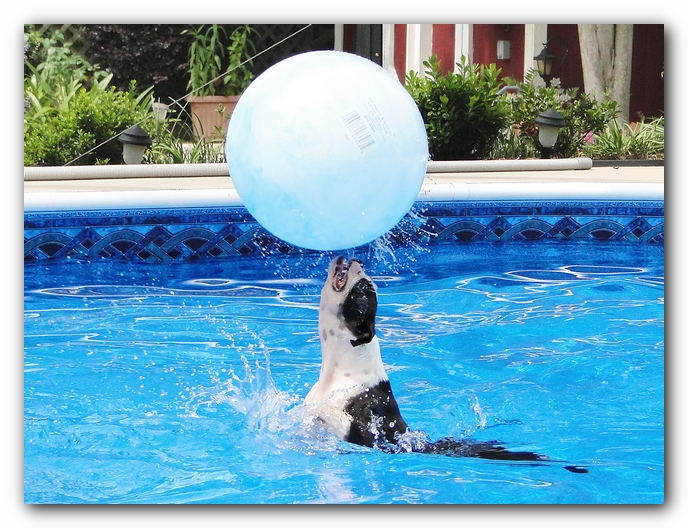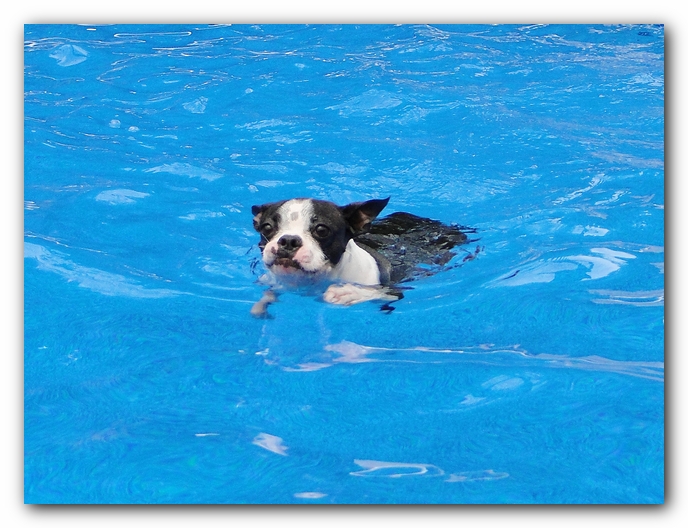 Miley swims with slow, relaxed, easy strokes.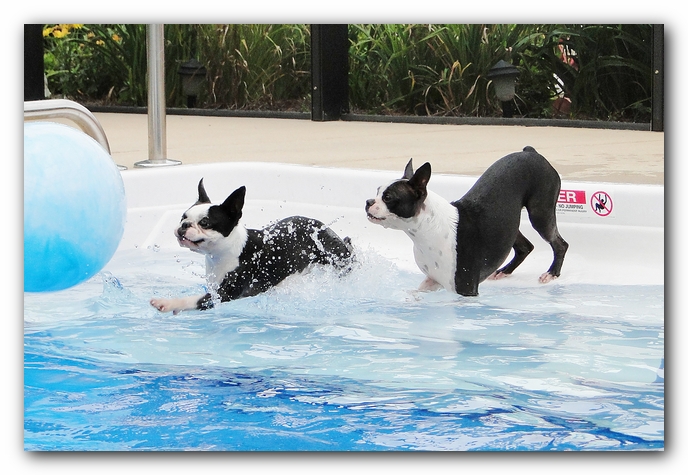 Howie usually prefers to lounge by the pool and watch- but eventually he can't resist. He has to join in on the fun! :)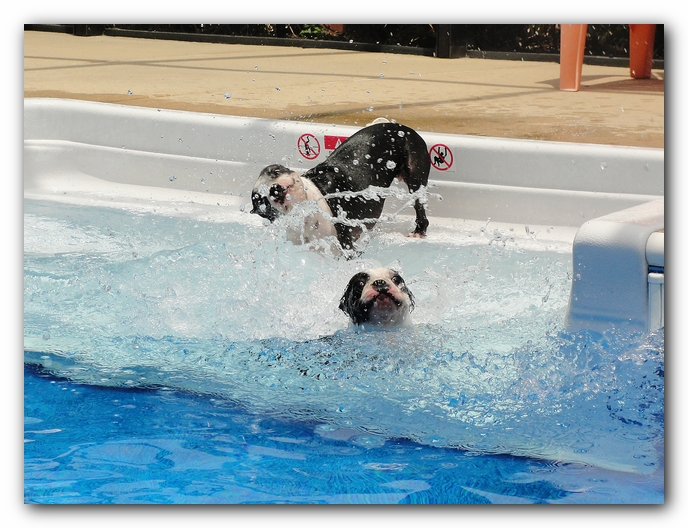 Oof- I think that water was a little colder than he was expecting!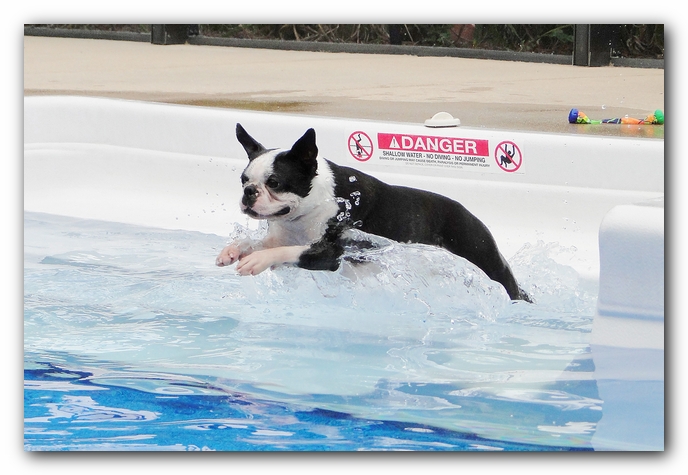 But after he jumps in a couple of times, he gets used to it and dives right in like a pro. :)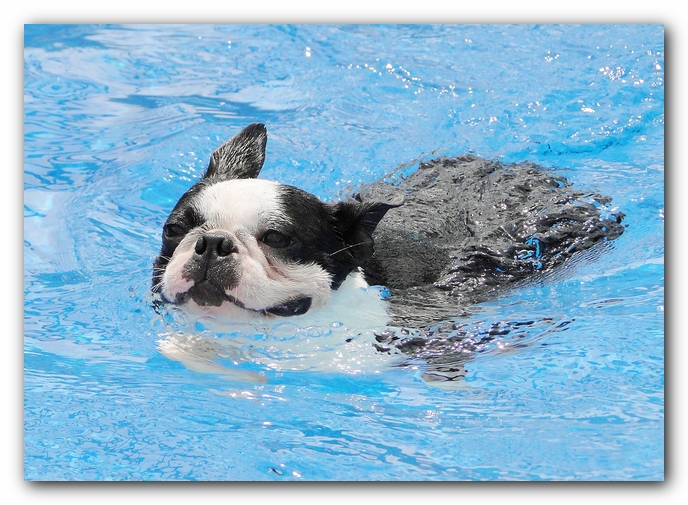 Howie swims *fast*!!! And with all his might! He would *easily* beat Miley in a race. :)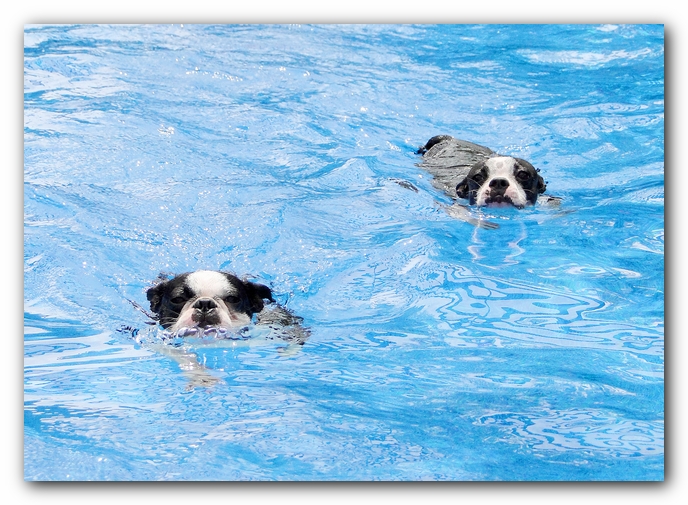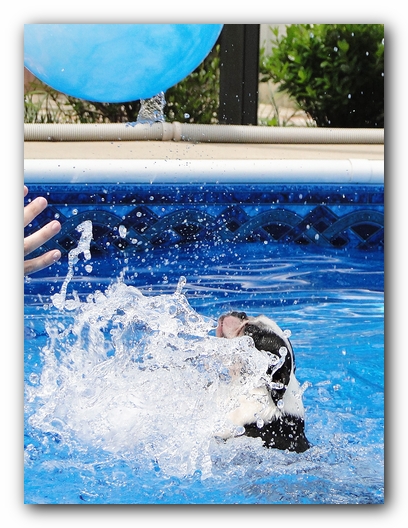 He tries to play pool volleyball too. ;)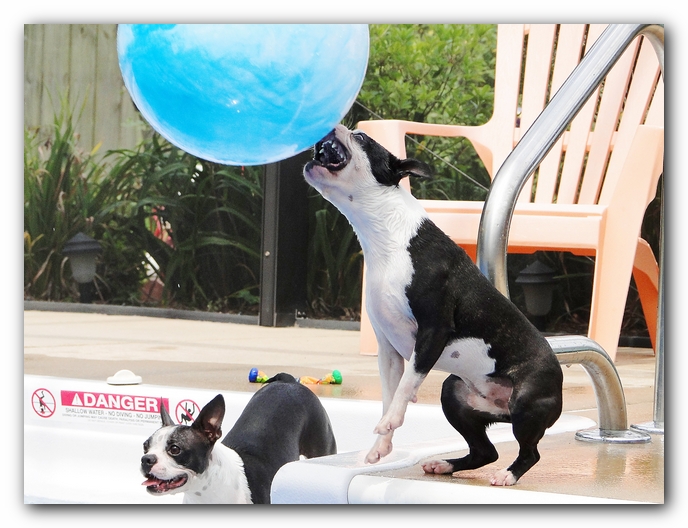 When they're not swimming, Miley and Howie are right at the edge of the pool, trying to get that ball!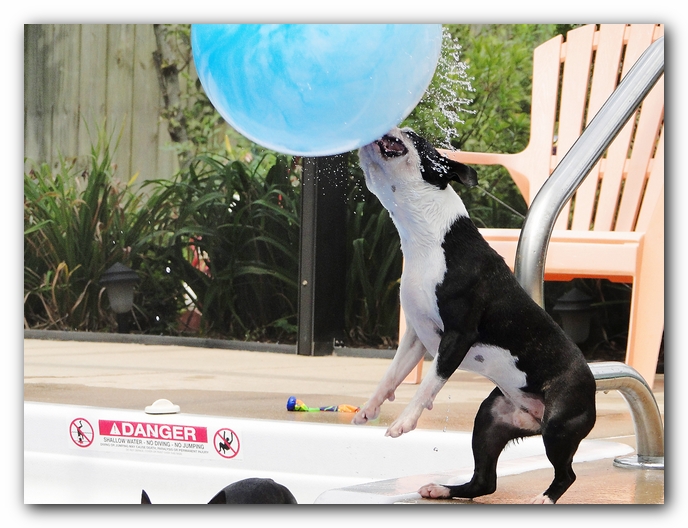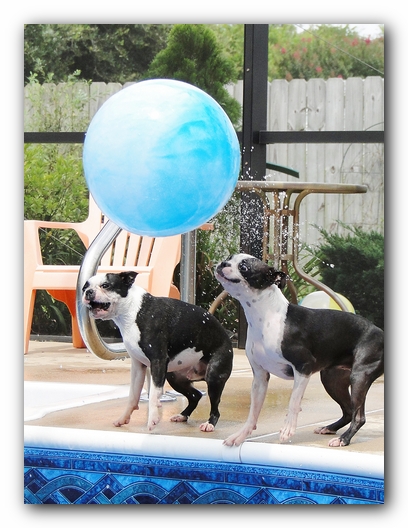 The look on Miley's face after a successful serve is priceless! :)
there's more! See the rest of the pics from Miley and Howie's pool party! (Scroll down past the Beach Party Pics!)